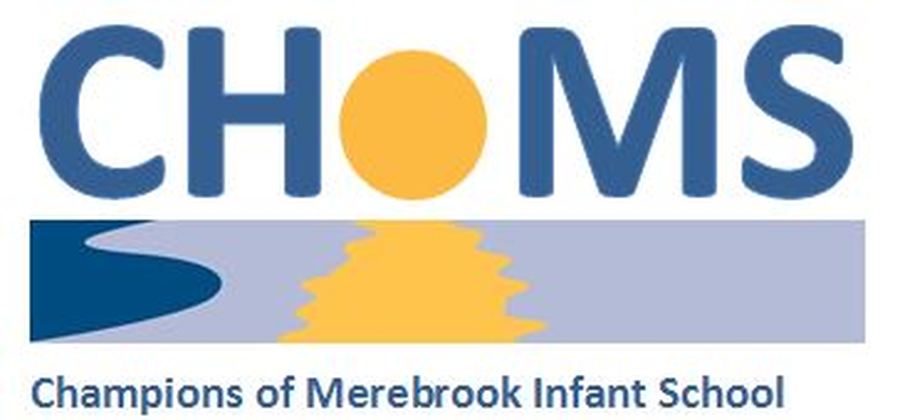 Parents, Teachers, Friends and Local Community Supporting the Children of Merebrook Infant School
CHoMs is the newly launched, fresh faced PTA for Merebrook Infant School, run by an enthusiastic team of teacher and parent volunteers.
We are involved in fundraising for the school, organising social events for the children, parents, carers and friends in order to enhance engagement in the school, as well as raise the profile of the school in the local community and for prospective parents.
We aim to provide funds for extra equipment, to provide extra resources to improve the school experience for all the children and to help subsidies school trips.
We meet on a monthly basis (1st Tuesday of each month) in very informal meetings, usually held in the Furzton Lake pub! All are welcome to any meeting regardless of any future commits that you may be able to make.
It's a great way to meet new faces, make friends and table any ideas for events and suggestions for improvement - we are always looking for feedback. All are welcome regardless of the level of commitment you can make - we always need volunteers at events even if you are unable to attend meetings, or people with resources and connections when we are looking for materials, donations for raffle prizes etc. If there is a particular area of interest (for example only helping with children events or only in the summer etc, let us know!) Anything you can do big or small all helps to make the school a better experience for our children.
We look forward to meeting you all!!
CHoMS committee
Angie Norton - Vice Chair
Viv Green & Suzanne Tapp - Secretary
Check out the 'Events' tab for details of all our recent events and information about our forthcoming events
Thank you